Smart metering and building automation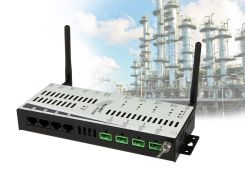 Attention, with installable SNMP Function now!
ALLNET IP based control systems offer a modern, cost efficient and extensive solution for administration and control of IT systems and technical building services.
Connected Objects or devices can be controlled via notebook, PC or mobile device from any place worldwide.
Operation examples:
- Measure temperature, humidity, air pressure, brightness, etc.
- Receive warnings of water level, temperature limits or motion detection easily via e-mail
- Control and manage switching operations worldwide from any place with internet connection
Sample Application:
In the combination of ALLNET building automation devices you see the regular measurements of power consumption and power supply condition of your PV can also be monitored from anywhere and automatically in case of positive current account, additional power consumers could switched on.
For more Information please select one of the following categories.