Events
Munich - 01.06.2022
ALLNET ICT 2022
We are looking forward to welcome you at our inhouse fair!
Details anzeigen
General Information about ALLNET ICT 2022
The most important manufacturers from the areas of UCC, Enterprise Networks, Wireless, IoT, IT Security, Video Surveillance, LED, Maker and Education are waiting for you, in addition we offer numerous lectures, roundtables and presentations.
Find out more here: https://bit.ly/36uyIhL
Place and Opening Times
Location:
Nymphenburg Palace 1, Munich, Germany
Opening times:
1 June 2022 | 8.30 am to 6.00 pm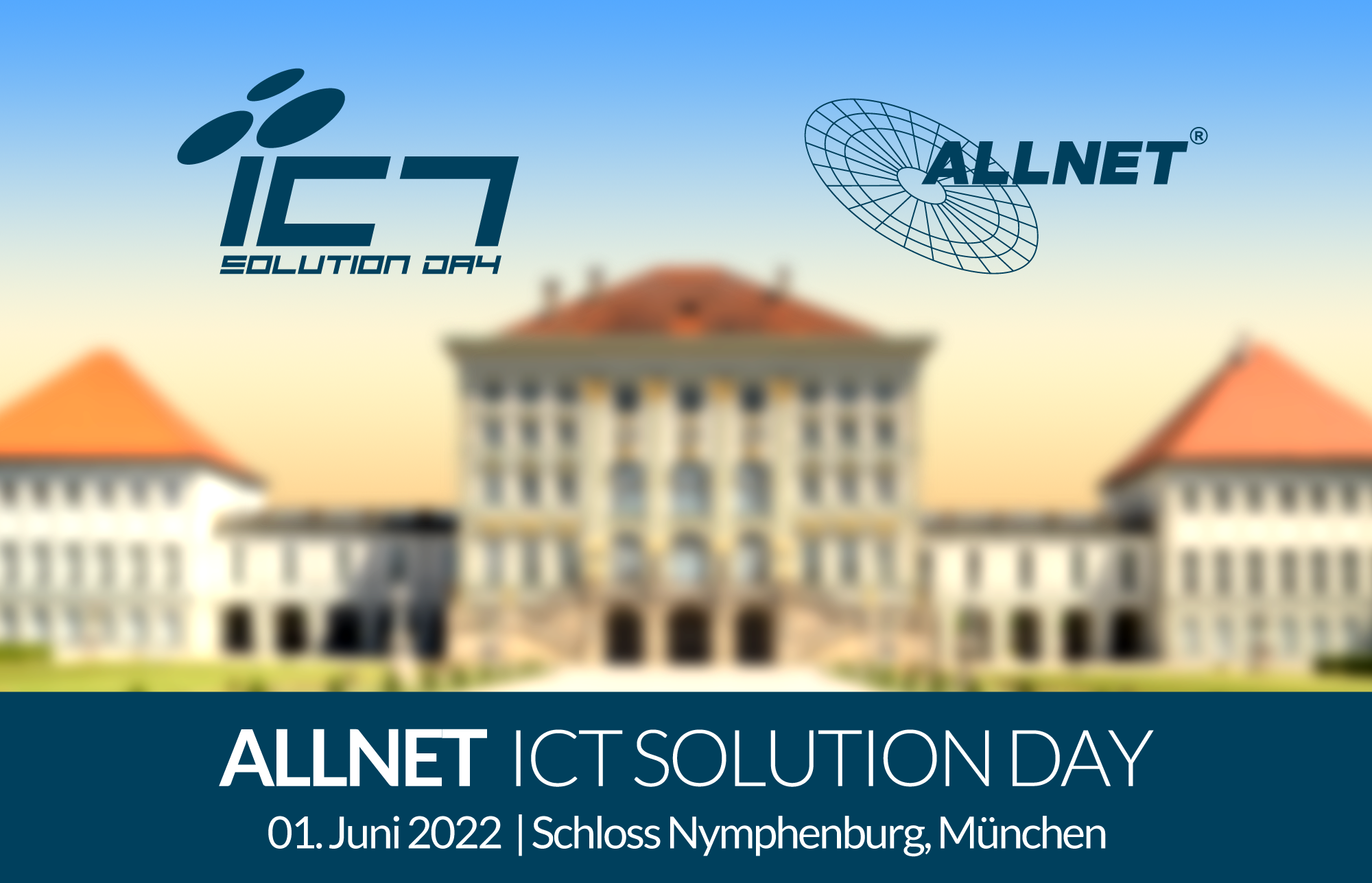 Cologne - 07.06.2022-11.06.2022
didacta 2022 | Booth: Hall 9 – E54
Meet us at didacta - The Education Trade Fair. ALLNET will be exhibiting cool STEAM products, from the first wooden programming toys for the little ones to programmable robots for advanced makers and 3D pens to bring creative ideas to life - there is something for everyone. You can see and try out products from the following brands: Arduino, Brick'R'knowledge, Cubetto, MatataLab, 3Doodler, iRobot, Snapmaker, Onanoff, Robobloq, Anycubic, Stratoflights
Details anzeigen
General Information about didacta 2022
The "didacta - the education fair" is the largest trade fair for teachers of all educational sectors in Europe and the most important continuing education event in the industry. In 2019, more than 900 exhibitors from 53 countries showed their offers from the fields of pre-school education and primary school, school and university, new technologies, vocational training and qualification, ministries, institutions, organisations in Cologne.
(Source: https://www.didacta-cologne.com/)
Place and Opening Times
Adress:
Koelnmesse GmbH, Messeplatz 1, 50679 Köln, Germany
Opening times:
7-11 June 2022